Our beautiful neighbor Lilly admitted that she could use spankings as a way to help her graduate. I gave her a list of things to do to help her stay the course. She chose not to obey these guidelines. When she mentioned that is passing when I called her one- day (confessing?) I decided right then to get her back for a spanking.
Lilly is a moderate little rebel, when it comes to the spanking sin of lying. When she did lie, they were doozeys though! Lilly confessed to some lies that she committed that are of a personal nature. I promised I would not bring them to light, but instead promised her tears. I also wanted to teach her about 'the naked truth', so what better way than to have her fully naked for her punishment.
These spankings tested our sensitive girl to the core. She promised me that she would not lie to people in the future, which were hurt by her lies.
Lilly has an anger problem. This is my version of 'Anger Management'. She reminds me of Lexi, who also had a problem with anger. This is as real a punishment as it gets.
The ruler strap brings forth the first tears with a nice, long, belt whipping, to really make the tears flow. Anger is a threat that needed to be addressed. Lilly seemed to learn that. Lexi didn't and ended up in trouble with the law.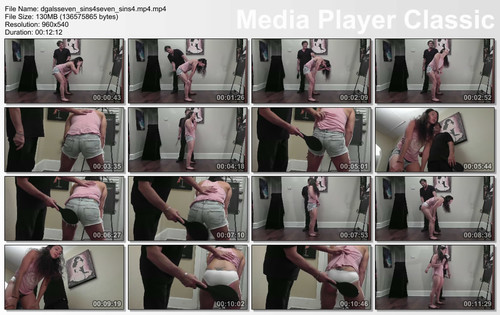 Download Format: MPEG4
Length: 1 h 28 m 16 s
Size: 937 Mb
Resolution: 960×540
Download:
Download – 401.0 MB
Download – 401.0 MB
Download – 135.6 MB