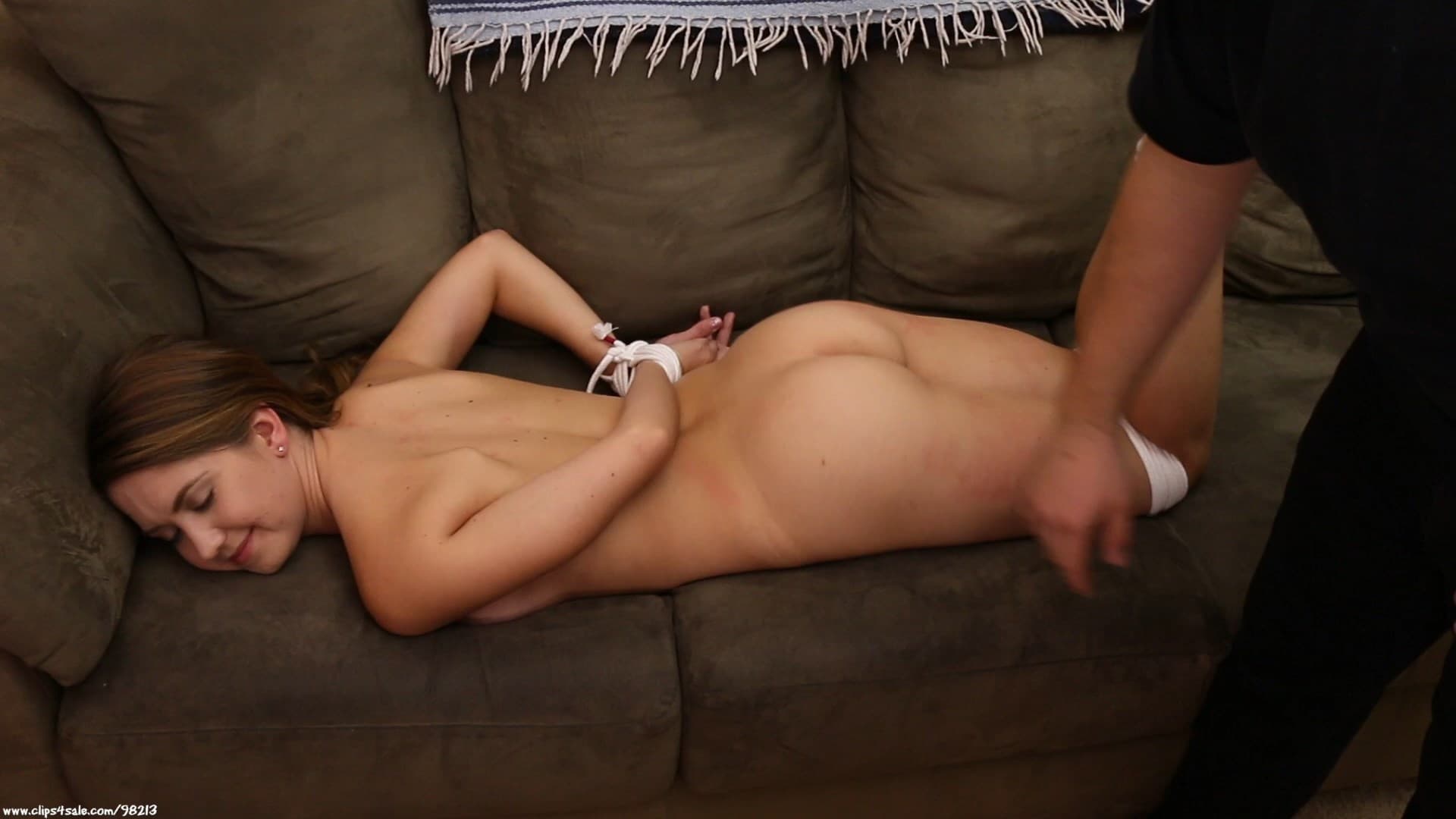 I run a local housecleaning business on the side, but things have been particularly slow lately, so I went on a few new websites and after some searching found an ad for someone needing a maid on a regular basis. This could be a great steady income, but he requires and interview before he can guarantee the job. I arrive right on time, dressed ready to do some cleaning in my shorts, tank, sneakers and bandana to keep my long hair out of my face when I'm working. I knock and an attractive man answers the door. We seem to get along well as we start discussing the job, but he does mention that he has some strange requests for his maids, which is why he pays so highly. I tell him no problem, with my experience I'm sure it's nothing I can't handle. I get to work cleaning the dining area and I must admit it's a little disconcerting to be watched so closely, but he reassures me that I'm doing a great job. Then he brings up his first request: He likes his maids to be nude while cleaning. I hesitate as I am not that type of housecleaner, but he mentions he knows my business is struggling and that I really need the money. Unfortunately I really do, so I decide it can't be that bad, as I strip down to just my socks and get back to work.
Next he brings up another surprise, that after his maids are finished cleaning, he likes to tie them up for his viewing pleasure! This really makes me uncomfortable, but I don't want to lose the cash now that I did all that work, completely naked, that would be so humiliating! I tell him it's a really strange request, but I guess I'll try it. He throws me a rope and asks me to start tying my ankles, before going on to tie my wrists and thighs for me and cleave gag me with the bandana off my head! He moves me back to the living room and orders me to struggle while he watches me. Then he decides he wants to see my bare feet, so he removes my white ankles socks to expose my soles. I keep struggling but really start to get tired of it and ask to be let out, but he doesn't listen, and instead starts fondling me! This was not part of the agreement! I try to fight it, but being all tied up, I can't really do anything about it. Then his touch starts to involuntarily arouse me, and I start to think about how it is kind of hot to feel so helpless as this man controls me. My moans start to turn less distressed and more pleasured as he gropes me, and before I know it he has me under his spell and I'm telling him that I'm a very bad maid who needs to punished!
In Part Two, it's time for the next part of the interview and to see how well I can endure a harsh punishment. I've spent the majority of the interview up to this point feeling quite uncomfortable with the whole situation. I even asked to be untied at one point, however he did not let me go and instead started fondling me until I reached the point where I was under his control and actually started to enjoy it, begging him to punish me for being a naughty maid!
He bends me over on the couch and starts whipping me with a flogger on my ass and thighs. The combination of pain and pleasure is unlike anything I've ever experienced. As he gets rougher and rougher, my faint moans start to turn more agonizing. I know if I can just endure this last part of the interview, I will definitely get the job, and I really need the money. If I have to endure it, I'm going to try to enjoy it as well. He moves on to whipping ass and bare soles before flipping me over on my stomach and giving me a good old fashioned hand spanking to finish it off, leaving me with a bright red behind and nearly in tears, but then he gives me the great news that I'm hired and will be back same time next week. I ask him if perhaps I'll actually do some more cleaning next time, and he says we'll see about that!
Model: Chrissy Marie
Download Format: MP4
Length: 00:22:14
Size: 1 GB
Resolution : 1920×1080
Download: