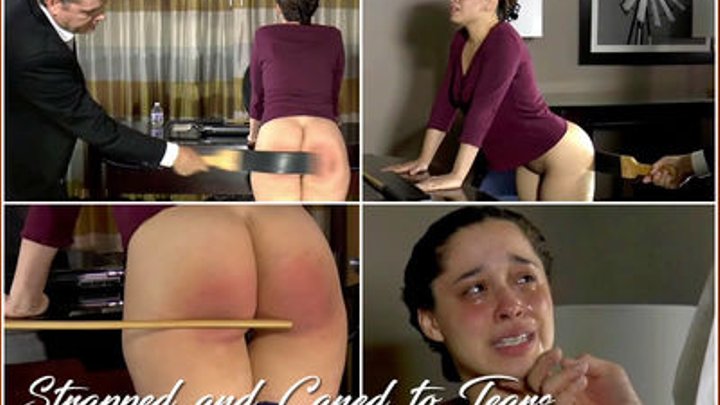 Please welcome Mackenzie Reed to Triple A Spanking – a genuine lifestyle player new to the online spanking scene that has been causing quite a stir and you will see why in this latest film. It features real discipline punishment with a heavy leather strap and rattan cane that brings her punishment to a very tearful conclusion. CEO Johnny Lake is far from impressed that Mackenzie has lied that she is able to speak Mandarin and he needs his best staff close to him to complete an important deal in China. All of his closest employees are all paid very highly as he has an unusual approach to disciplining his staff which they all accept. Mackenzie is called in and scolded for being unable to speak Mandarin and given plenty of reminders that she has a week to improve before the deal is concluded. This is a hard strapping and heavy caning which brings out a flood of tears as she sobs that she will not let Mr Lake down! Don't miss this stunning debut of Mackenzie Reed available now!


Category: SPANKING
Related Categories: CANING, STRAPPING, CRYING, ASS SMACKING, SPANKING M/F.
Keywords: mackenzie reed, johnny lake, spanked by the lake, reformatory strap, leather strapping, rattan, cane, hard caning, tears, workplace discipline, sobbing, aaaspanking.
Format: MP4
Duration: 14 Min
Size: 1035 Mb
Resolution: 1920×1080
Download:
Download | Play it online