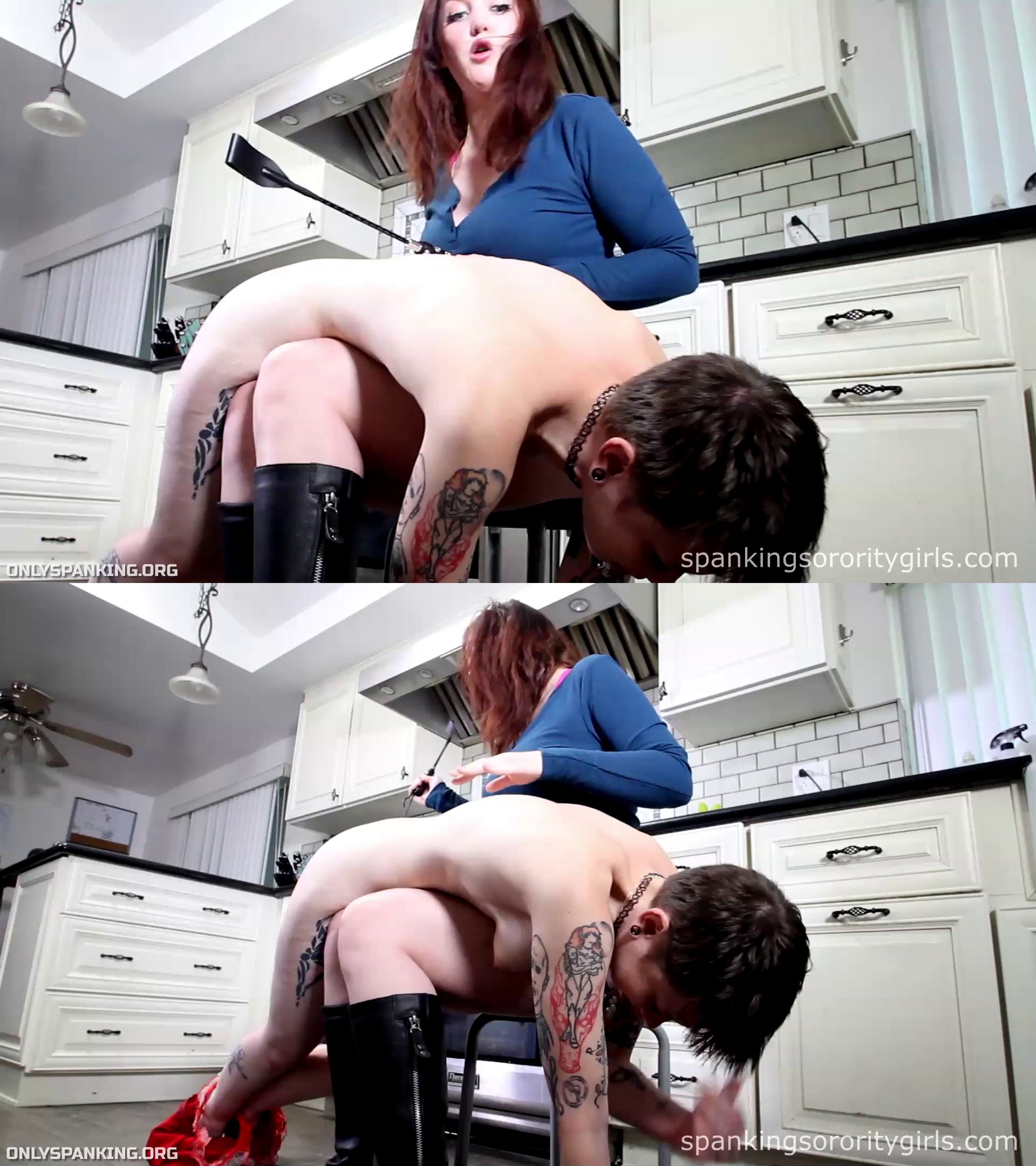 New pledge Lyra Skye quickly learns what happens if you do not follow sorority rules. Sorority President Veronica Ricci puts her over her knee in the kitchen for not doing her kitchen chores. She has Lyra strip naked then uses her hand and a riding crop to turn that bottom red and eventually Lyra apologizes. Lyra has a hard time sitting on her sore bottom after this punishment.


Category: SPANKING F/F
Related Categories: SPANKING, OTK SPANKING.
Keywords: veronica ricci, mistress crystal, otk spanking, step-mom/step-daughter spanking, step-mother/step-daughter, sorority girl.
Format: mp4
Duration: 00:09:42
Size: 290,6 MB
Resolution: 1920×1080
Download:
Download | Play it online