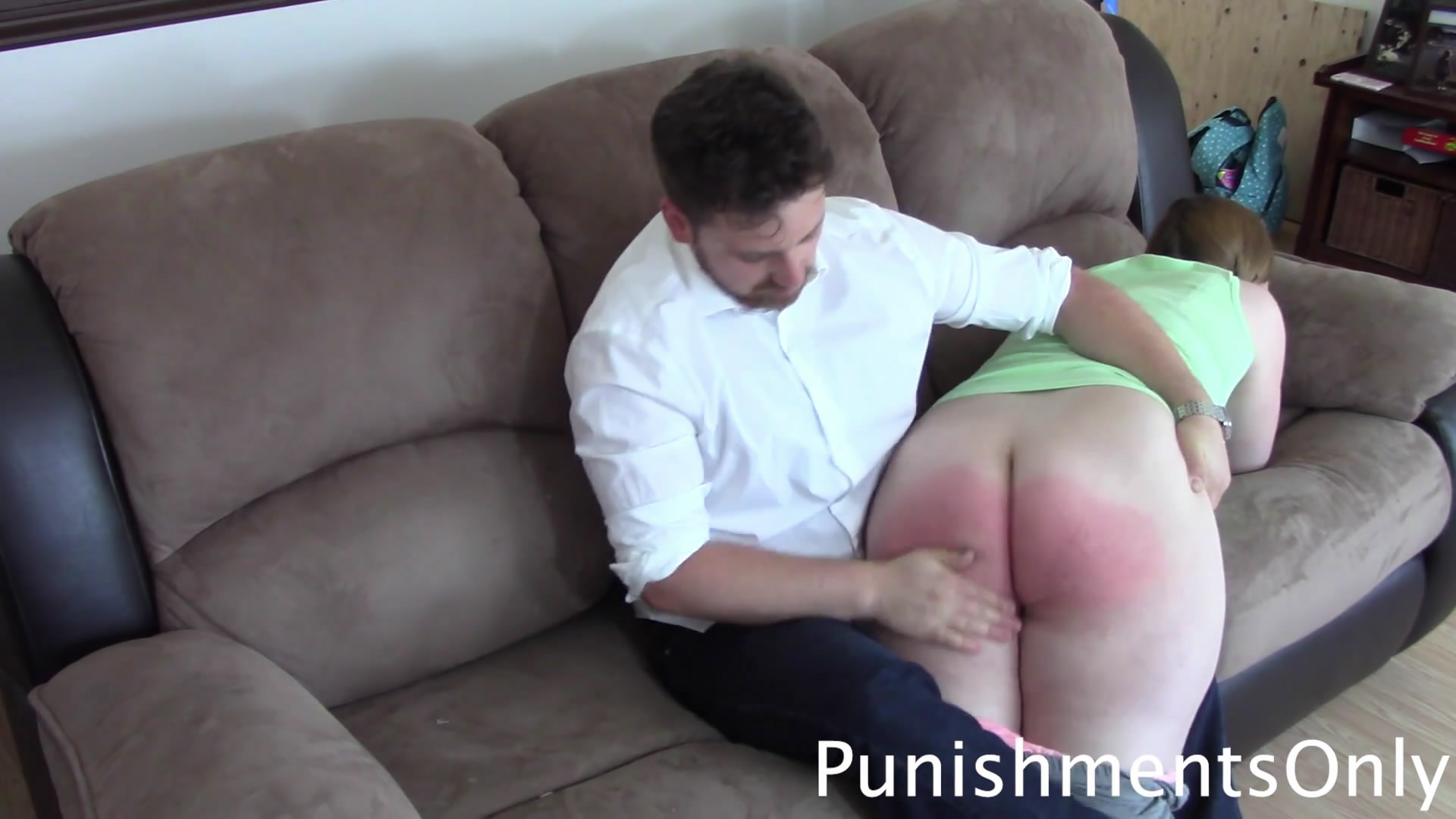 Alex Reynolds was running late. Did she call to let me know? No, she didn't. Did she otherwise handle it in a mature and responsible way? Quite the contrary, she was made much more late when she got pulled over just a few blocks from my house for going almost double the speed limit! Alex was so scared of getting a spanking for being late that she didn't even notice that she was driving right next to a school with a cop parked right next to it!
Finally she shows up, and has to confess how she tried to make up for running late. Rather than immediately accepting responsibility for the recklessness of her behavior, she tries to defend speeding next to a school by saying it's a weekend — which means the young ones are coming and going to the playground all day. Then she tries to say that she just wasn't thinking, as if that somehow excuses driving at 47 mph right past where boys and girls in my neighborhood go to play. If she didn't notice the cop car sitting there, how likely would she have been to notice someone barely 4 feet tall crossing the street?
I put her in the corner, give her bottom a few smacks, and have her stand there for five minutes to think about her behavior and the punishment that she deserves. Then I take her over my knee, spank her, and put her back in the corner to sit her spanked bottom on the Behavior Reflection Stool. To make extra sure that her lesson is well learned, I give her another spanking before I take her into my arms to hold and comfort her. I am quite convinced that she will be much more thoughtful in the future.




Format: MP4
Duration: 20 Min
Size: 724 Mb
Resolution: 1920×1080
Download:
Download | Play it online