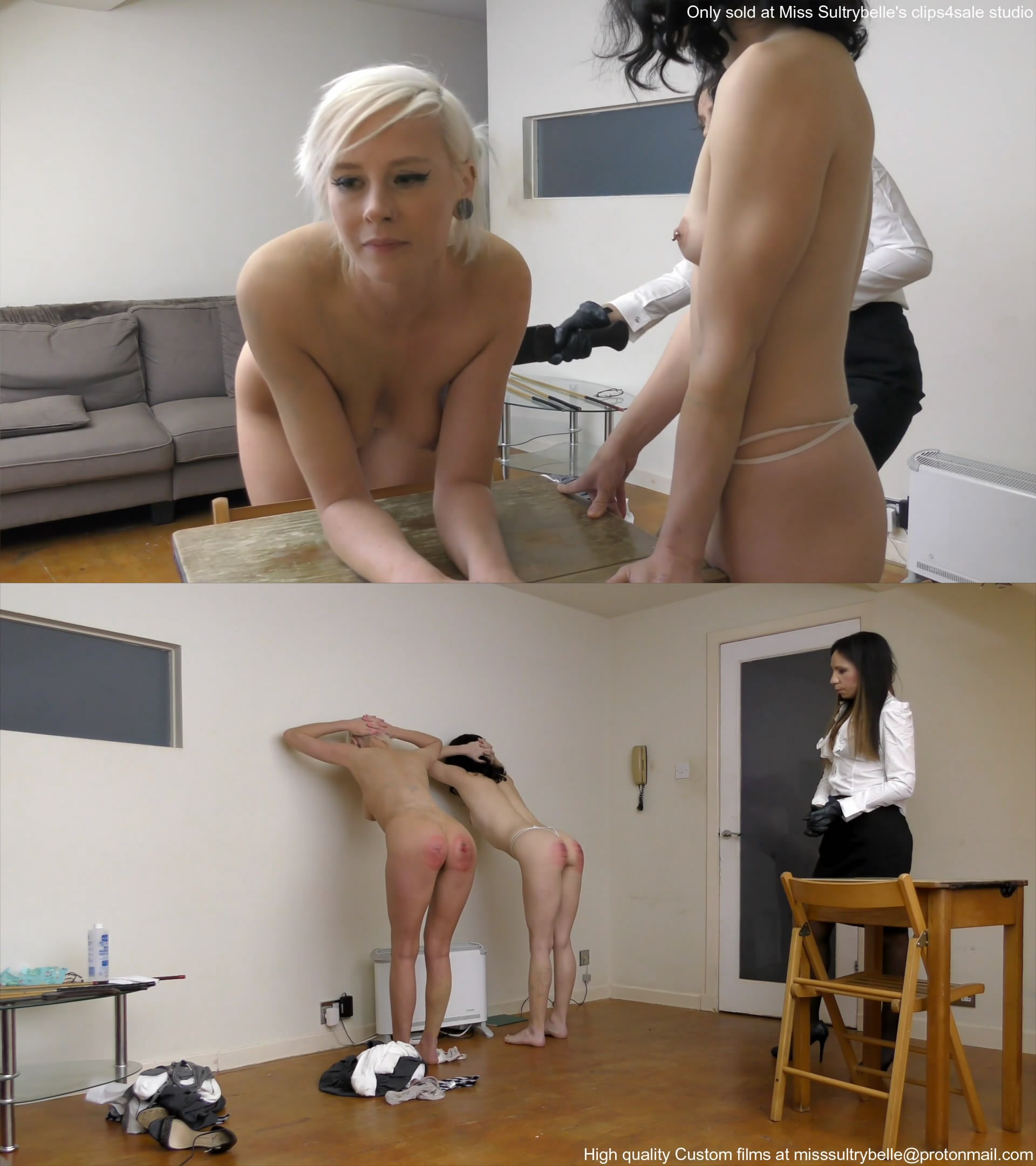 **Reached number 1 in the caning section.**
(A custom clip, order your own high quality custom clip today)
Gemma and Ash are two of Miss Belle's best students. They have come to see her on their last day at high school. They have an unusual request for Miss Belle. They have never been punished due to their good behaviour and they want to know what it's like to receive severe punishment. Miss Belle warns them that it would be very painful with marks that would last a long time.
They ask to receive 50 strokes as that is the most punishment. miss Belle has given to one of her students. Ash receives 50 with the prison reformatory cane and Gemma receives 40 with the prison reformatory cane and 10 with the Canadian prison strap.
(This was shot with four cameras in 4K and exported in full HD due to clips4sale file size restrictions)
I've recently joined loyal fans, the url is in the trailer. I'm looking forward to chatting with you all on there and sharing unseen backstage footage and pics etc.


Category: CANING
Related Categories: SPANKING, STRAPPING, SPANKING F/F, ADULT SCHOOL, DOMINATION.
Keywords: hard caning, canadian prison strap, naked, sock fetish, gemma, ash, strapping, severe caning, athletic girls, blonde, beautiful submissives, school girls, teacher fetish, disciplinarian, school uniforms.
Format: MP4
Duration: 25 Min
Size: 443 Mb
Resolution: 1920×1080
Download:
Download or WATCH ONLINE – 442.7 MB