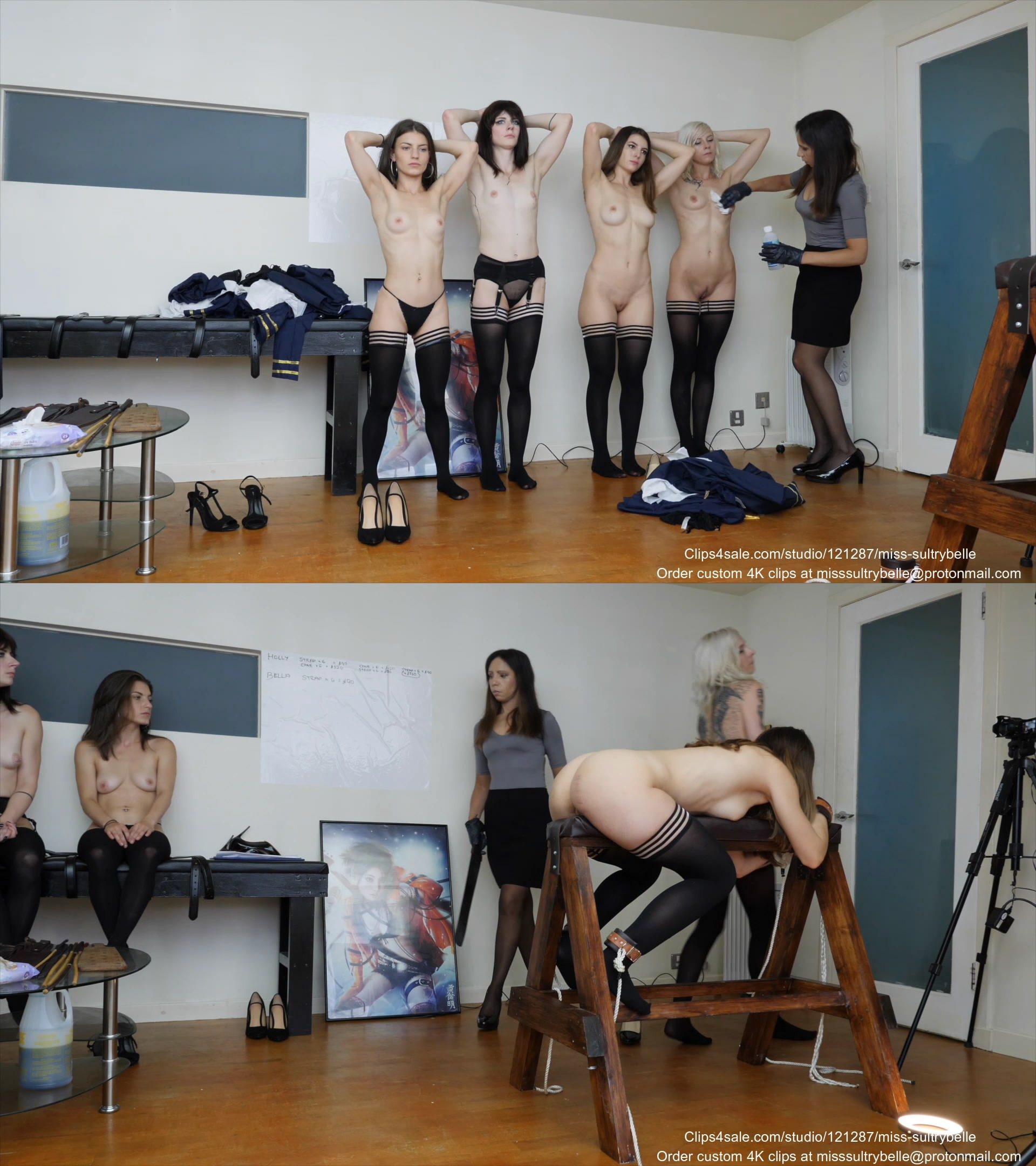 ***Reached number 1 in caning in 11 hours and got to the top 50 hottest clips placement 11 out of over 7 million clips***
**This was a custom clip, order your own four times 4K cameras custom clip from me today. you can have your custom 4K or HD**
Cabin crew Gemma Irons, Holly Hill, Ash May and Bella Bird have caused 2100 in damage and have agreed to participate in corporal punishment as compensation. Each stroke is worth a certain amount and they must be punished in sets of 6, each girl takes a turn until the full 2100 pounds has been compensated.
The implements include the strap, tawse, martinet, wooden paddle, cane and leather flogger. The body parts are the bottoms, breasts' and hands.
They all receive a hard otk hand spanking first and then are made to wear nipple clamps at the end.
This is Holly's first proper punishment and she is dealt with a bit lighter than the other more experienced girls. Holly keeps on a g string string during her punishment and she is topless.
**There is a variety of punishments rather than the usual 40 or 50 on the bottom. The punishment amounts on the bottom are less but just as severe. **
(We shoot in 4K but we always export in full HD for clips4sale due to their file size restrictions.)


Category: CANING
Related Categories: SPANKING, DOMINATION, BDSM, WHIPPING, FETISH.
Keywords: gemma, lolaxr, irongemxxx, trestle, wooden paddle, ash, strapping, lingerie, athletic girls, otk spanking, beautiful submissives, holly, breast whipping, hand caning, hand cuffs.
Format: MP4
Duration: 40 Min
Size: 2923 Mb
Resolution: 1920×1080
Download:
Download or WATCH ONLINE – 2.9 GB