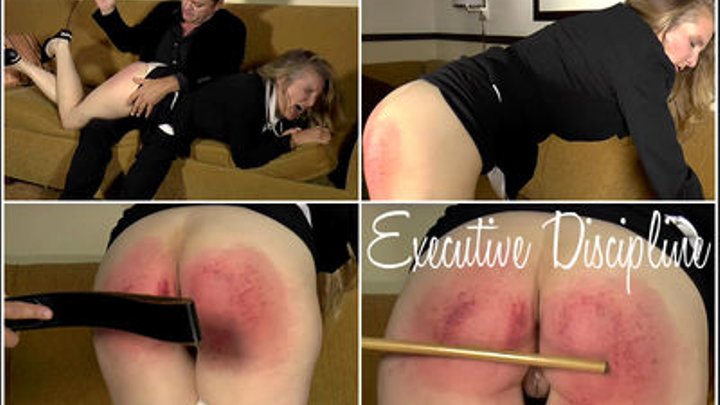 Warning: This is a severe discipline punishment film with some very effective scolding, spanking, hard leather strapping and severe caning! Hotel manager, Miss Anna, is summoned to visiting CEO Johnny Lake's room for a showdown that she will not forget in a hurry. He is so disappointed and upset at the way the hotel has been run that he is ready to fire her but he gives her a final warning. Of course, this is in tandem with a very harsh discipline session to enforce the severity of the situation. All the employees know how Mr. Lake operates and this becomes a very real tearful punishment for the hapless hotel executive. Anna was feeling ashamed that he was spanking her bare bottom, but with the heavy reformatory strap and some very hard strokes of the cane, her painful reminder was complete. If you like hard discipline films then this is one that you should not miss!


Category: SPANKING
Related Categories: SPANKING M/F, STRAPPING, CANING, HUMILIATION.
Keywords: real discipline, severe, sticks, reformatory strap, tears, tearful discipline, real tears, painful spanking, bare bottom spanking, heavy leather strapping, milf, aaaspanking.
Format: MP4
Duration: 17 Min
Size: 1232 Mb
Resolution: 1920×1080
Download:
Download | Play it online